We are happy to announce that this year's inductee into the Saskatchewan Powerlifting
Association's Hall of Fame is …. Rhaea Stinn.

Rhaea has been participating in powerlifting in Saskatchewan since 2002, when she
was 14 years old. There have been many highlights over her career thus far. She is a
multi time national champion, and has competed at three World Games events.
She is a previous and current holder of several provincial, national, and world records in
multiple age and weight classes. Rhaea currently holds the bench press world record
and total world record in the 84kg weight class; and holds the world record in bench
only in the 76kg and 84kg weight classes. Rhaea is one of the only people in the history
of powerlifting to have claimed the World Champion title as a sub-junior, junior, and
open lifter.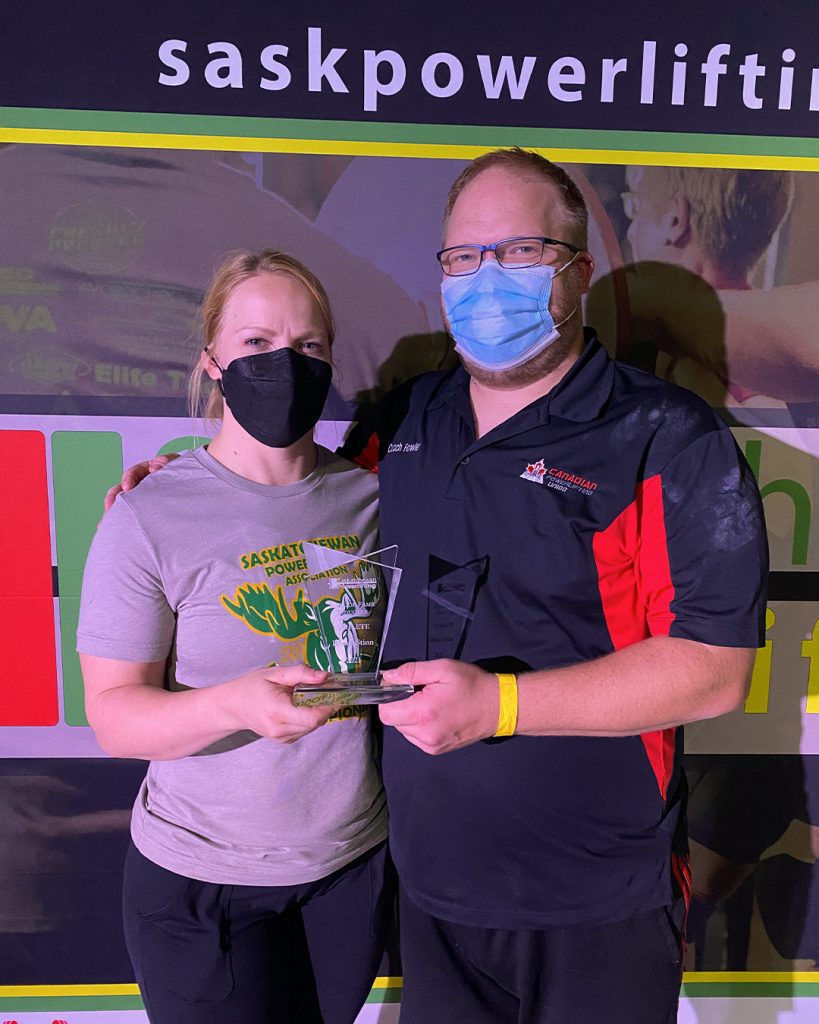 Beyond being a highly decorated athlete in the sport, she also gives back countless
hours to the sport as a referee, volunteer, mentor, and meet director. We are very proud
to have her as a member and representative of the sport in Saskatchewan. Please join
us in congratulating Rhaea as this year's inductee into the Saskatchewan Powerlifting
Hall of Fame.