Athlete – Aaron Ziffle
Inducted 2022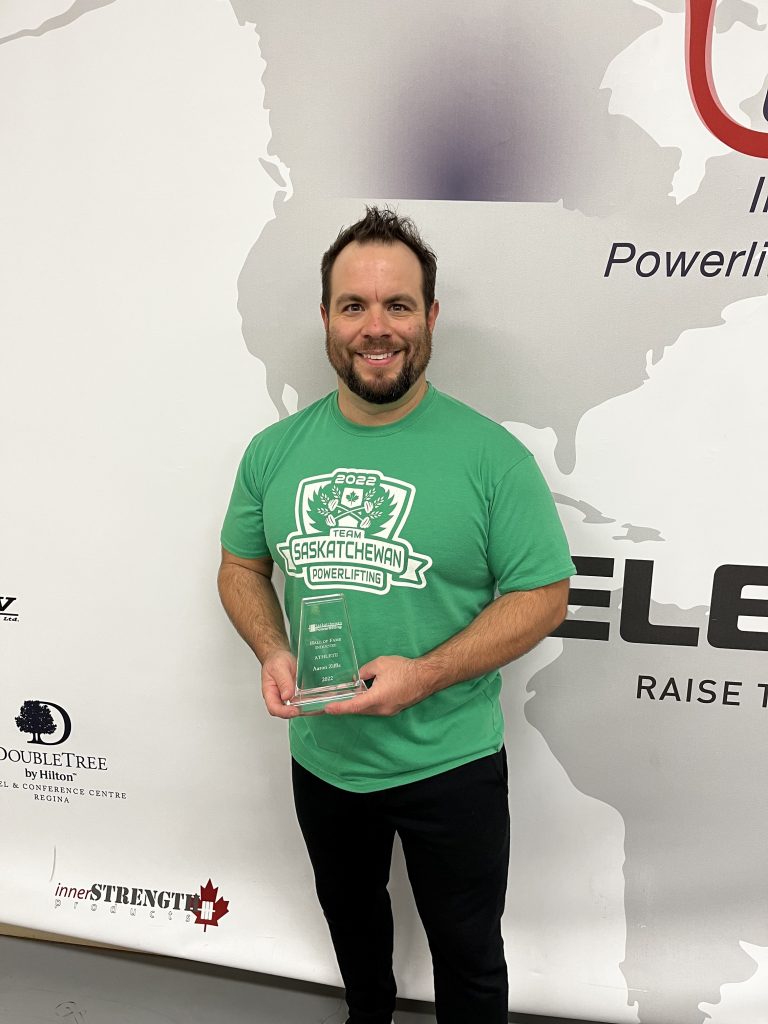 Aaron Ziffle has been an example of consistent and enduring athletic achievement over the course of his tenure with the SPA. Aaron has been competing in powerlifting for almost two decades and has competed at the local level right up to the IPF world championships. Through dedication to the sport and the constant pursuit of achievement, he has been able to accomplish such highlights as:
Holding the current CPU 93kg equipped open squat record at 335kg, and simultaneously holding the CPU masters 1 record for the same
Holding the current SPA masters 1 93kg equipped squat, bench, deadlift and total records
Holding the current SPA 93kg equipped open squat, bench and total records
Representing Canada at international competitions around the world including 3 North American championships, and 4 IPF World Championships
Aaron also has held several historical and retired records during his powerlifting career
Aaron has been able to achieve great things as an athlete and continues to excel in competition to this day. He has also proven to be a vital part of the SPA as a volunteer as well a CPU national referee. We are excited to see what Aaron's future competitions may have in store, but it is undeniable that his performance thus far has earned him a spot among the provinces most successful athletes. Congratulations, Aaron Ziffle.