Mark Michel – Athlete
Inducted 2016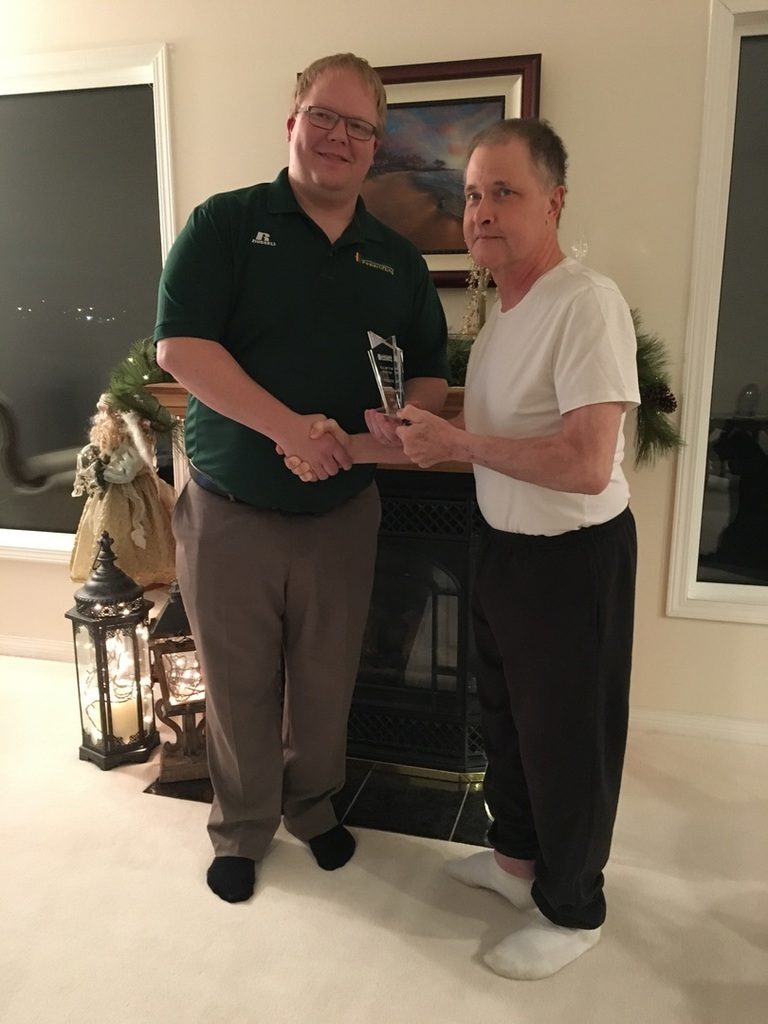 Mark began weight training March 17, 1970, at the age of 13 under the direction of Ray Worsnop. Ray was a police officer and lifter who served in Moose Jaw in the 1960s and later moved to Estevan. Ray trained at Pyles Gym when he lived in Moose Jaw. Mark first started to compete at winter festivals and other local exhibitions at age 14. Lifts at that time consisted of overhead press, clean and jerk, bench press, and deadlift. In 1973, Mark first heard about a sport called Powerlifting and thought he would like to try it. In December of 1974, Mike attended his first ever Saskatchewan Powerlifting Championships, which were held at Pyles Gym in Moose Jaw. Mark placed 1st in the 165 lb division at age 18, with lifts of 385 lbs squat, 260 lbs bench press, 500 lbs deadlift, and 1,145 lbs total. The following year saw Mark once again winning the Provincial Championships that were held at the Moose Jaw at Riverview Collegiate. In the 165 lb class at age 19, Mark posted lifts of 400 lbs squat, 285 lbs bench press, 550 lbs deadlift and 1,235 lbs total. These lifts remained as some of the longest standing Saskatchewan Powerlifting Association records ever, with the 550 lb deadlift record standing for over 40 years. Upon retirement of these records on December 31, 2010 when the weight classes changed, the deadlift and total 1,235 lbs. still stood.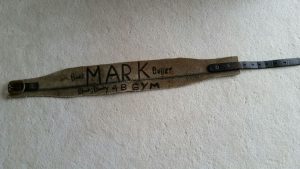 From 1981 through to 2006, Mark continued to lift and compete both in Canada and United States, mostly in Bench Press events. In 1984 on, Mark used a Marathon squat suit, Marathon knee and wrist wraps, an Olympic style belt and a Bob Morris Powerlifting belt. No Bench Press Shirts! Meets prior to that, Mark wore a nylon wrestling suit or shorts with a t shirt, tensor bandages, and one piece knee wrap and a homemade lifting belt Mark's Dad had made for from conveyor belting.
Mark's achievements include:
Provincial Champion: 1974, 1975, 1981, 1982, 1983, 1984, 1985, 1986, 1987, 1988
Western Canadian Champion: 1983 (Moose Jaw), 1986 (Winnipeg)
National Championships Placings: 3rd place 1975 (Winnipeg), 2nd place 1988 (Winnipeg)
In 1988, Mark received from the City of Estevan an Olympic Gold Medal stamped from the Governor General for his lifting accomplishments.