Builder – Ryan Stinn
Inducted 2022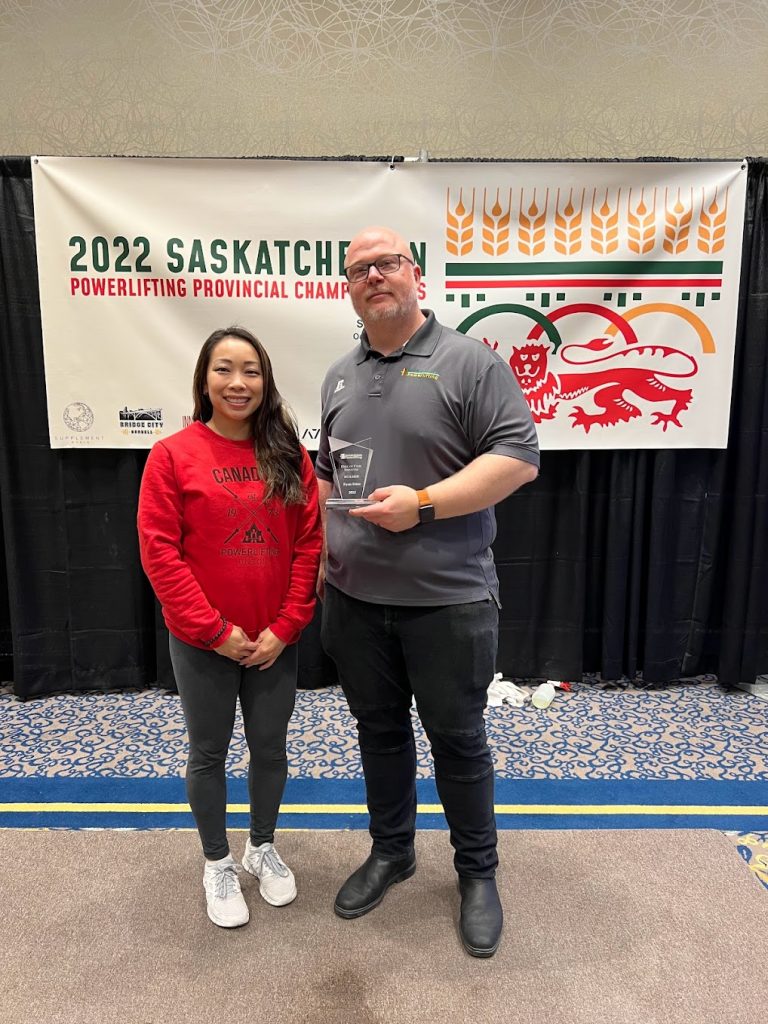 Ryan has been a pillar in Powerlifting provincially, nationally and internationally.
Ryan started competing in powerlifting in 2006 when there were few powerlifters in the province. Through Ryan's mentorship as well as being a student of the sport, Ryan was instrumental in the SPA growth and development over the last 15 plus years.
From then, Ryan held several key organizational positions both provincially and nationally.
From 2006 to 2012, Ryan was the SPA Vice President, from 2009 to 2018, Ryan was the SPA Technical Chair. For 2011, Ryan served as the Vice President of the Canadian Powerlifting Union supporting and laying the foundation for the future of the CPU. Then in 2011, Ryan stepped into the role of President of the CPU. Ryan served as CPU President from 2011 to 2014.
One observation worthy of making here is, that all the while Ryan was taking on greater organizational responsibility of powerlifting in Canada, Ryan didn't stop serving the lifters of Saskatchewan. An example of this is while serving as the CPU President, Ryan continued to be the SPA Vice President as well as the SPA Technical Chair. The level of commitment to the sport is unparalleled.
Ryan's involvement in the sport was critical to the development of referees both provincially and as they advance, nationally. Ryan achieved this by laying the ground work by developing the SPA Provincial Referees accreditation process. Ryan has been a nationally accredited referee since 2008 making him the longest serving National Referee in Saskatchewan. In his role with the CPU, Ryan worked with CCES on the development of doping control for the CPU.
As an IT tech wizard, Ryan developed the PLMeet program. PLMeet is the program you will see at almost every meet in Canada. PLMeet was a game changer in score keeping for powerlifting meets.
Ryan has also coached at every level in the sport. Ryan continues to coach at local meets and it is rare to not see him almost every meet in the province. Ryan has also coached at the highest level in the sport. Ryan was a coach at the World Games in 2009, 2018, and 2022. No one has greater credentials. Ryan shares his knowledge willingly with both experienced and novice lifters in a friendly and supportive manner.
I would be remiss if I didn't mention his accomplishments as an athlete.  Ryan currently holds Open equipped National Records in the Squat (405kg), Bench Press (330 kg) and Total (1067.5kg).  Ryan also holds Master 1 equipped National Records in the Squat (395kg), Bench Press (302.5kg) and Total (1007.5kg).  Provincially, In the Classic division, Ryan holds the 120+ Master 1 records for Squat (300kg), Bench Press (210kg), Deadlift (305kg) and Total (815kg).  Ryan has also represented Canada internationally as well as an athlete at the World Games in 2017. 
A true ambassador of sport we all love.